The holidays are an über busy time for us entrepreneurs, so this challenge will cover November AND December. And at this time when the media seems to hype us all up about what we want, when we really need to be thinking about what we already have, the theme of this challenge is COUNT YOUR BLESSINGS. I think everyone did a great job interpreting the theme...
Our first two items come from Jen at
FallCode
. She says, "With the fingers free, you can count your blessings much easier. :)"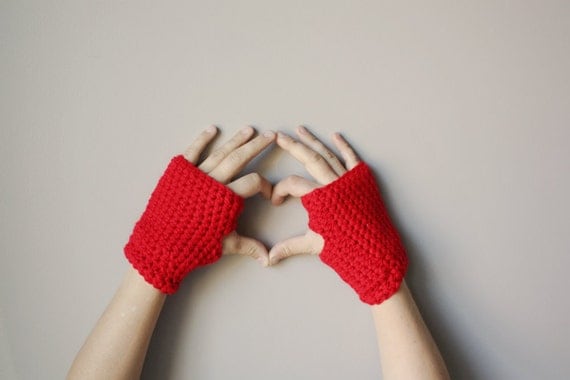 Womens Wrist Warmers Fingerless Mittens - Vegan Friendly - Really Red (Made To Order)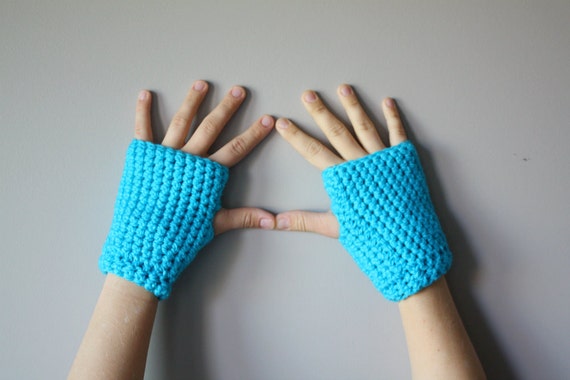 Womens Wrist Warmers Fingerless Mittens - Vegan Friendly - Electric Neon Blue (Made To Order)
Our next comes from Dennis at
PridefulThings
who explains, "My entry to the Count Your Blessings relates to the most recent "Spirit Day". I was thinking about how grateful I am to have had the support from friends and family as I embraced who I am as a human being. I wanted to create something that would offer support to those who have been bullied for their LGBTQ identity and for those who want to show their support of those who have been bullied. Spirit Day's name and color scheme are drawn from the purple stripe of the iconic gay-pride Rainbow Flag where purple represent "spirit"."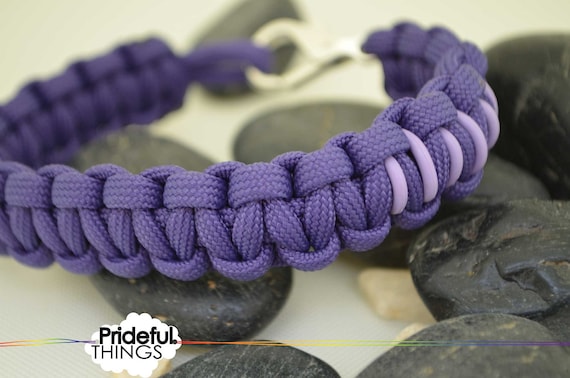 A Celebration of Spirit - Paracord Bracelet
He adds that you can get free shipping during November with the coupon code: FREELOVE.
The next item is from
OneTrueMango
who shares, "Every year my family and family friends get together for Beachikah (aka Hannukah at the Beach when the Rates are Low For The Off Season). It is the most peaceful and happy time of the year. I am grateful for this time with loved ones, and that there are still places of natural beauty to enjoy."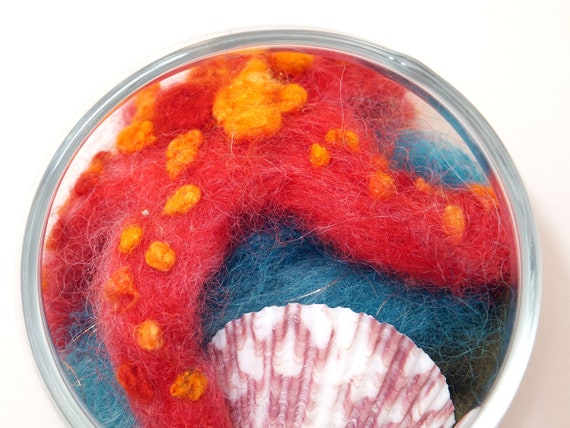 Starfish apothecary jar aquarium felted
Giani from
Galleria di Giani
made me cry when he posted this: "The biggest blessing any of us ever gets is time. Time to live, time to love, time to share, time to exist. So what better ways to signify that concept than with a timepiece. This is the first of my wristwatch/bracelet sets."

Wristwatch and Bracelet Set - White Crystal Pearls and Clear Crystals
Lisa from
ellepaisley
says, "As I am a steampunk artist, naturally the theme resonates with me as time. I love that in steampunk culture time can stand still and move backwards and forwards as it pleases."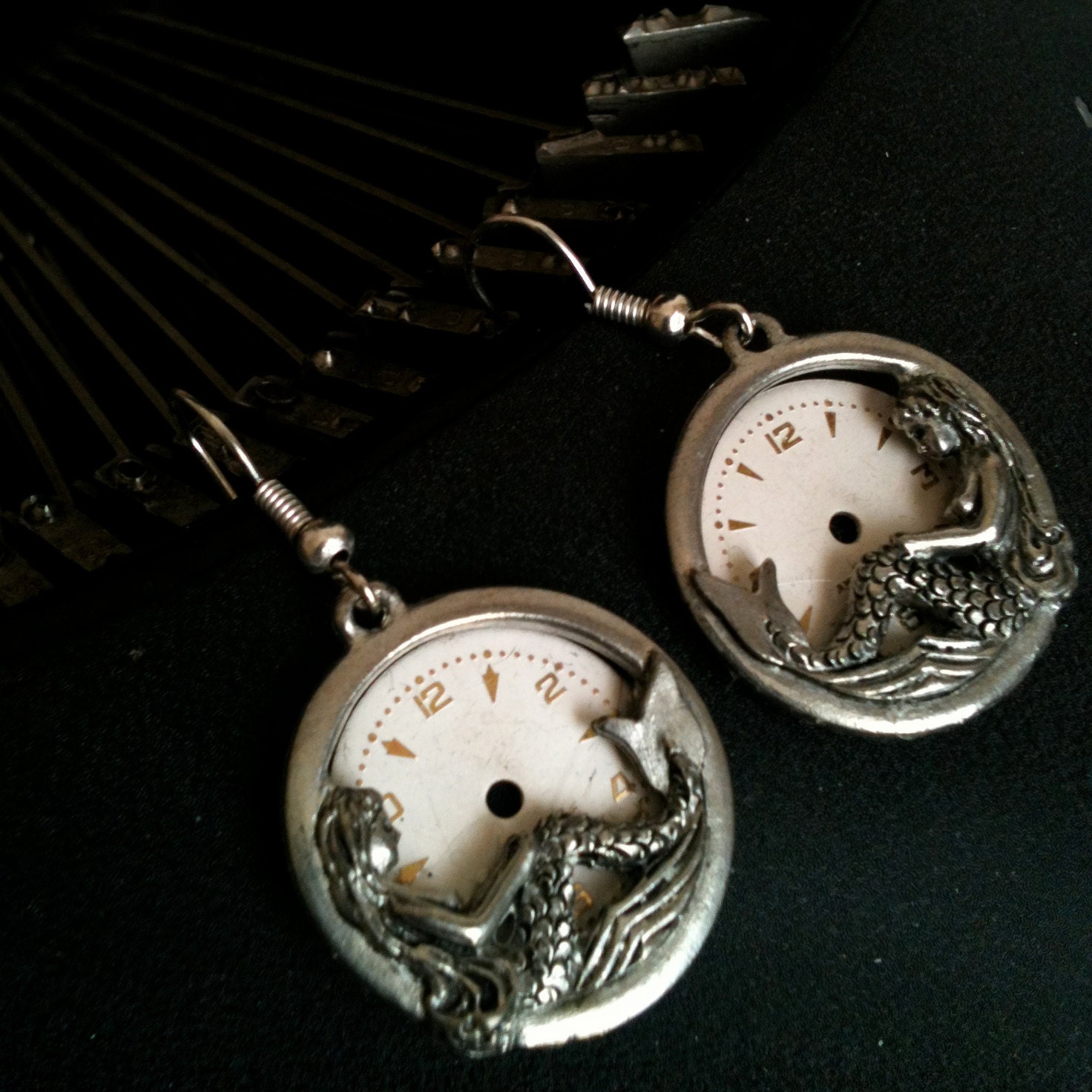 Steampunk mermaid earrings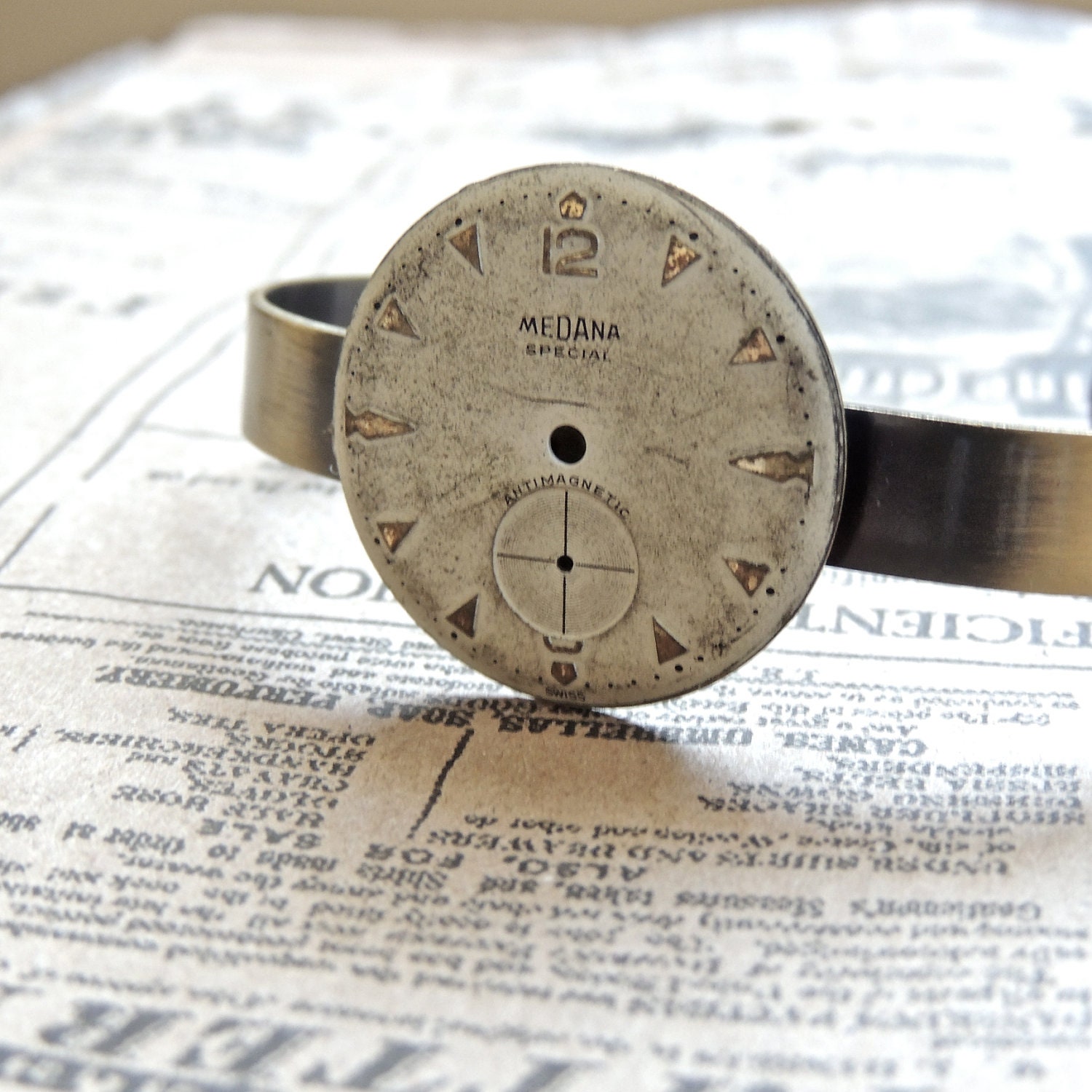 Steampunk bracelet
She adds, "I will be having a surprise sale during black friday through cyber monday for fans and followers! (
EllePaisley on fb
) <3" Mariana from
Livingatnight
explained her entry: "Our blessings as the light of day in Winter Solstice. Even if we can't see the light, we feel it, and as much as we need the gift of darkness we also clamor for daylight. In these totally messed up times I wish for an end to bombing and destruction. We need more heart, not bombs <3."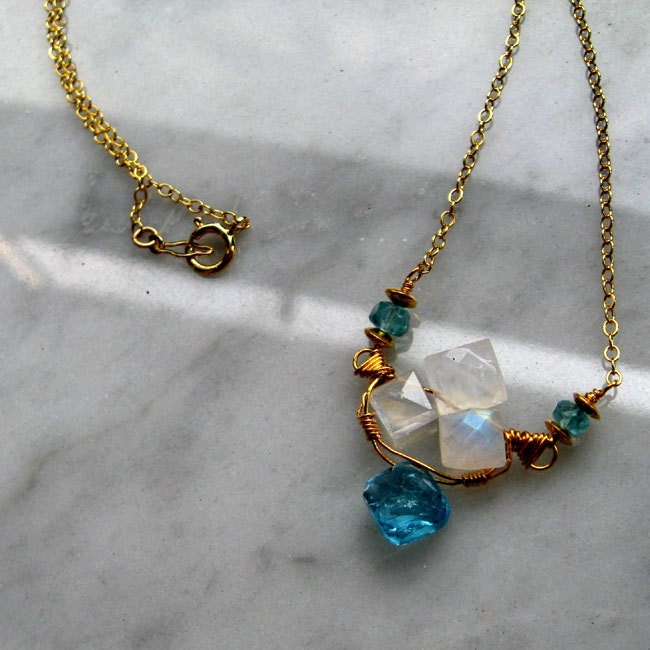 Count Your Blessings Blue Apatite and Moonstone Vermeil Necklace Free Shipping
And our last (but not least!) two beautiful pieces from Vee at
vee41dmb
, who says, "I am thankful for all those I love and whom love me."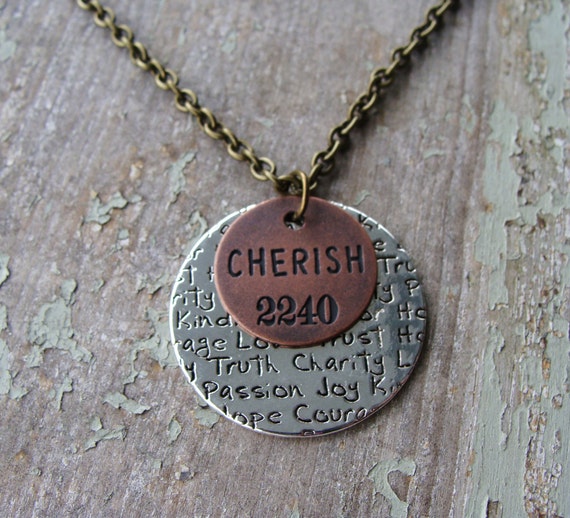 Mixed Metal Cherish Necklace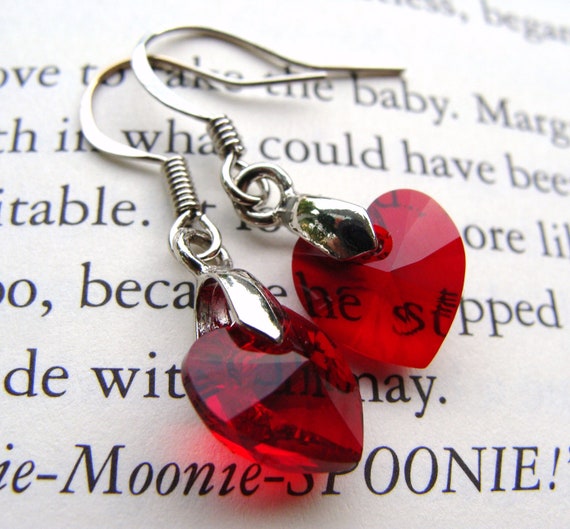 Swarovski Heart Red Crimson Siam Earrings CIJ
She also wants to let you know that until Monday you can get HALF OFF EVERYTHING in BOTH her shops! (
VeryVee
&
VeeStitches
) with the COUPON CODE: SHOPNOW
Best wishes to all our readers for a very happy Thanksgiving and a warm & prosperous holiday season. ♥♥♥