Holy Undead, Batman! This time we scared up a challenge so exciting, we've got tons of entries! So hold on to your hat, and make sure you've got your Zombie Apocalypse Survival Plan in place, because the theme for this month is: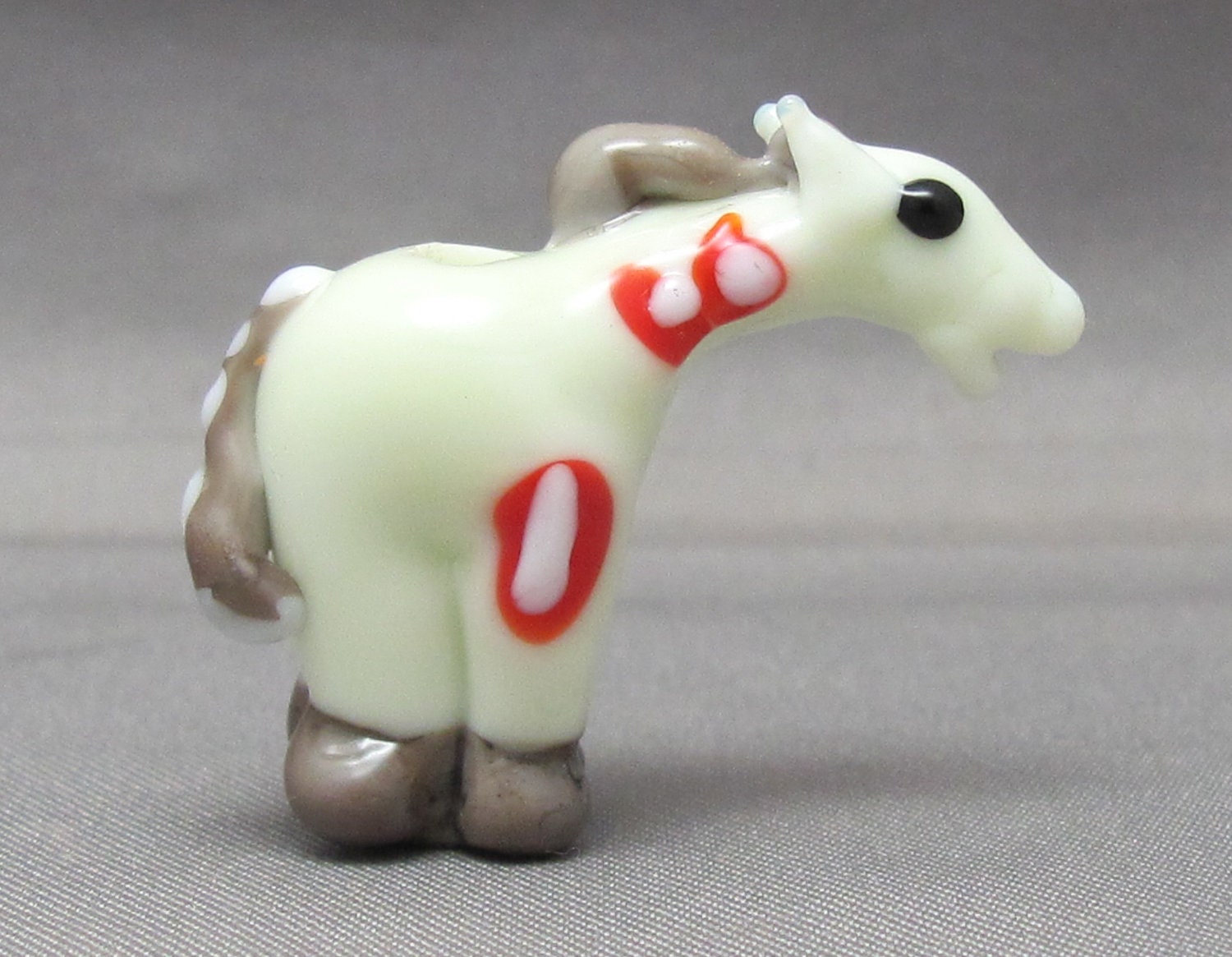 Zombie Horse uranium green Halloween pony lampwork glass animal focal bead SRA
from CrowbirdieBeads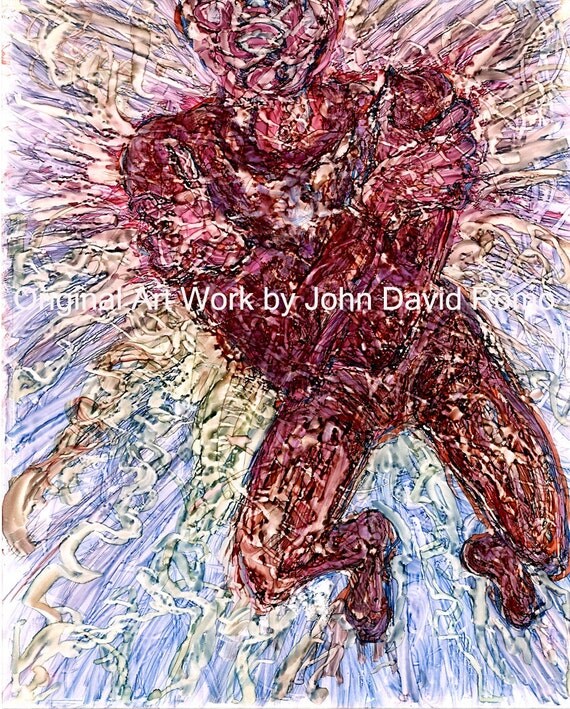 Surrealistic Thanatomorphs Day of the Zombie Apocalypse QET Team Challenge Three Art Prints
from Livingatnight

Human Flesh Zombie Repellent Halloween Soap Vegan- PRESALE
from sevenscruples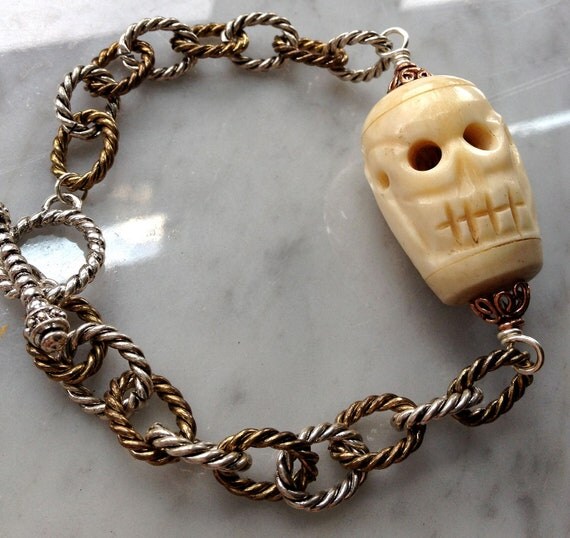 Zombie Talisman #1: Carved Bone and Metal Link men's bracelet. Alternating gold and silver metal links create a rugged look
from Livingatnight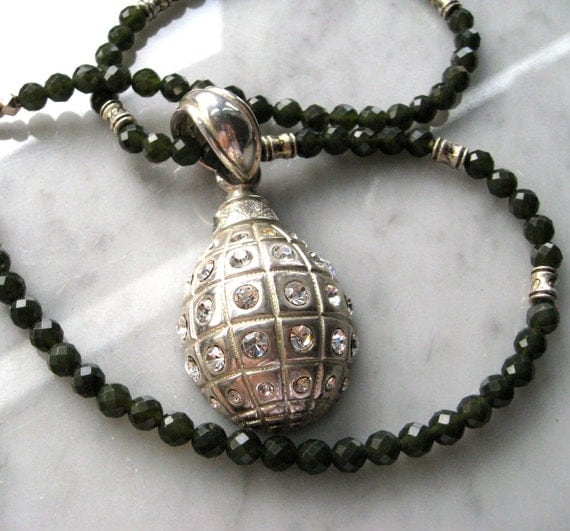 Zombie Talisman #2: Dark Jade Grenade Pendant. Mens Necklace with faceted jade beads and crystal silver pendant
from Livingatnight

Magical Menagerie Pendant - Zombie Bunny Rabbit
from FaerieGardenFancies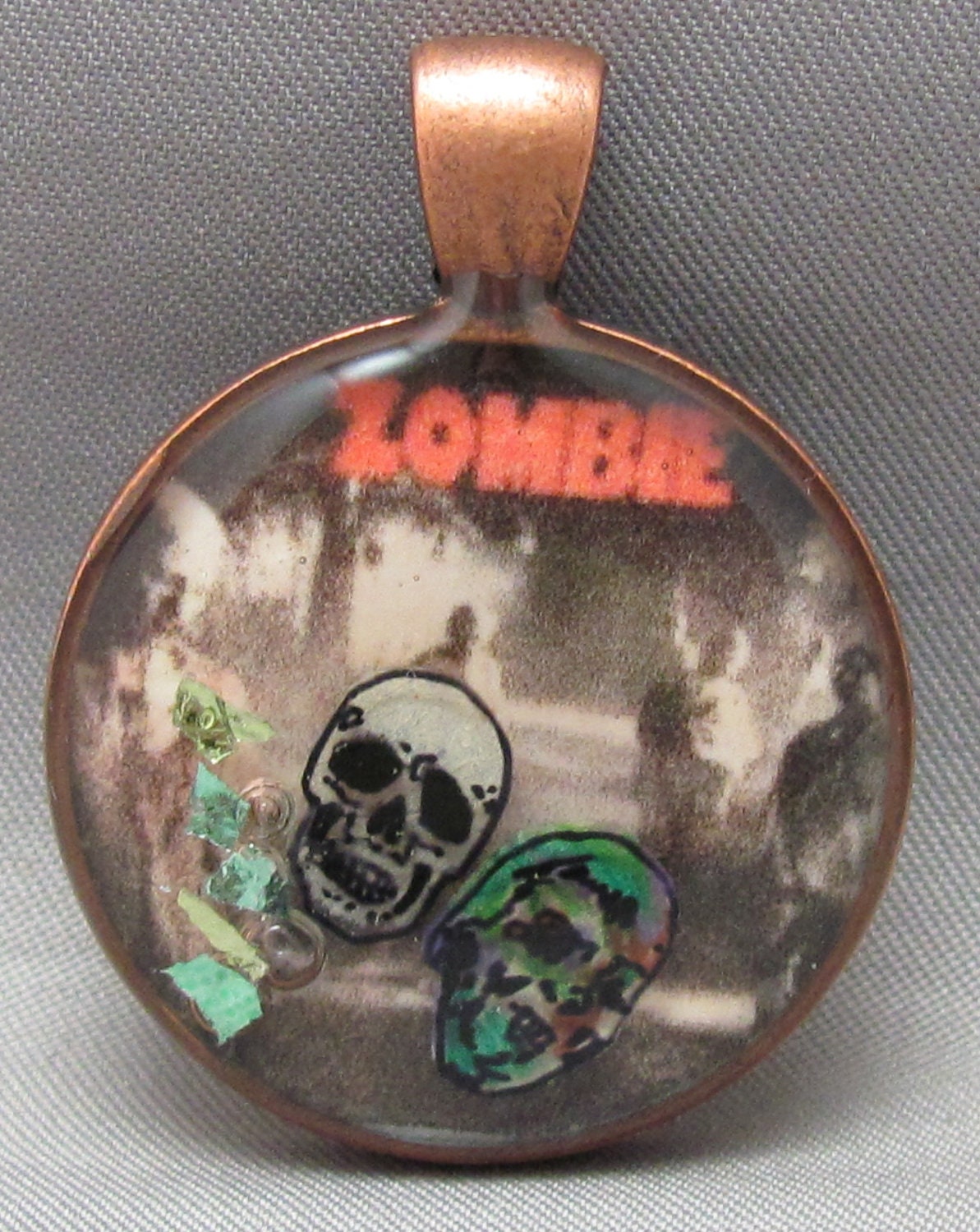 Fulci's "Zombi 2" Inspired Resin 3D Copper OOAK Pendant
from steamshady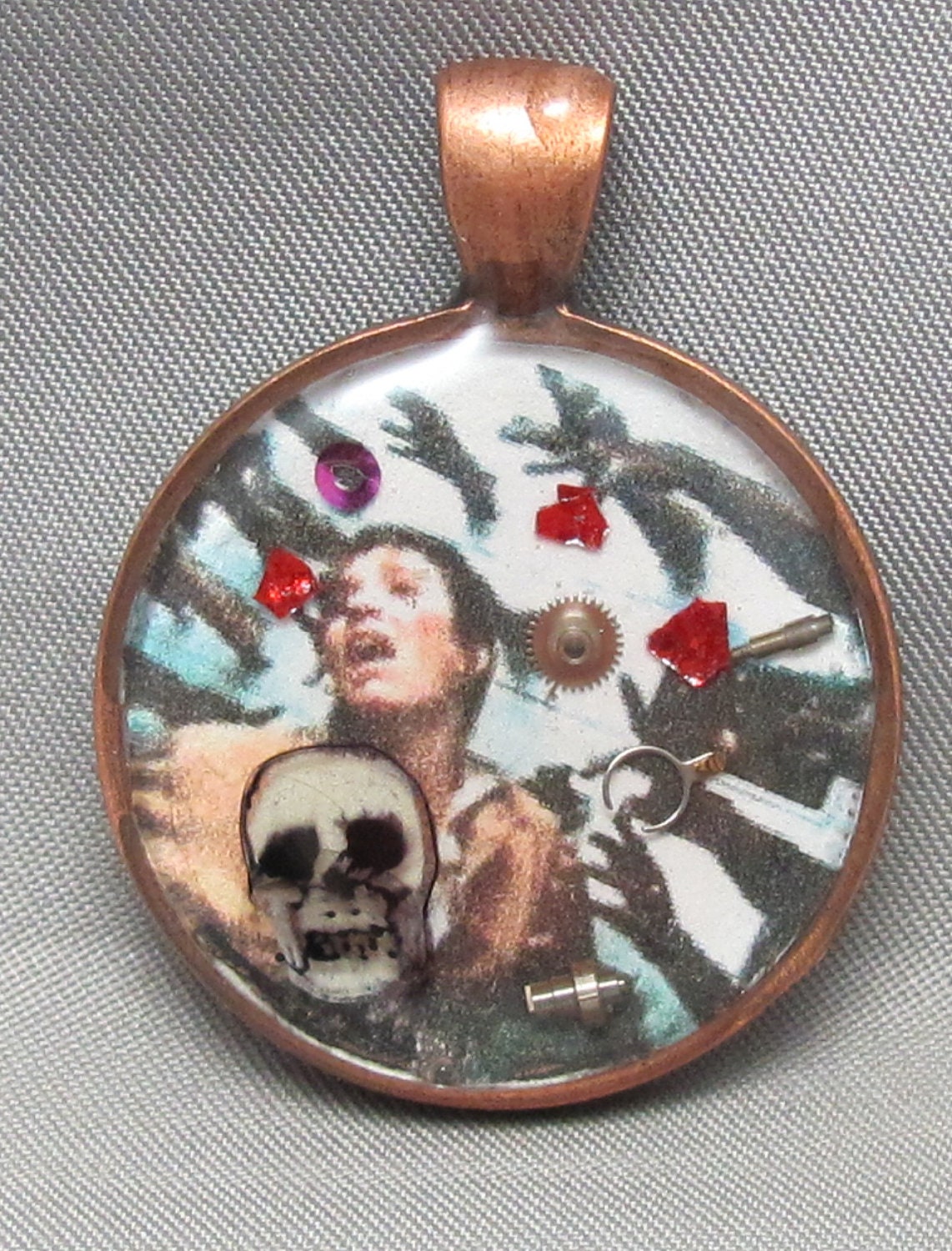 George A Romero Inspired Day of the Dead Resin Pendant Featuring Opening Scene With Zombie Hands Crashing Through Wall
from steamshady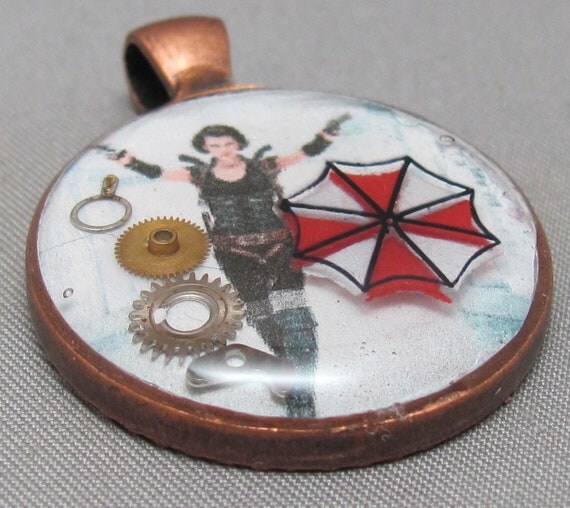 Steampunk Resident Evil Inspired Alice Umbrella Corporation Zombie Apocalypse Mixed Media Resin Copper Pendant
from steamshady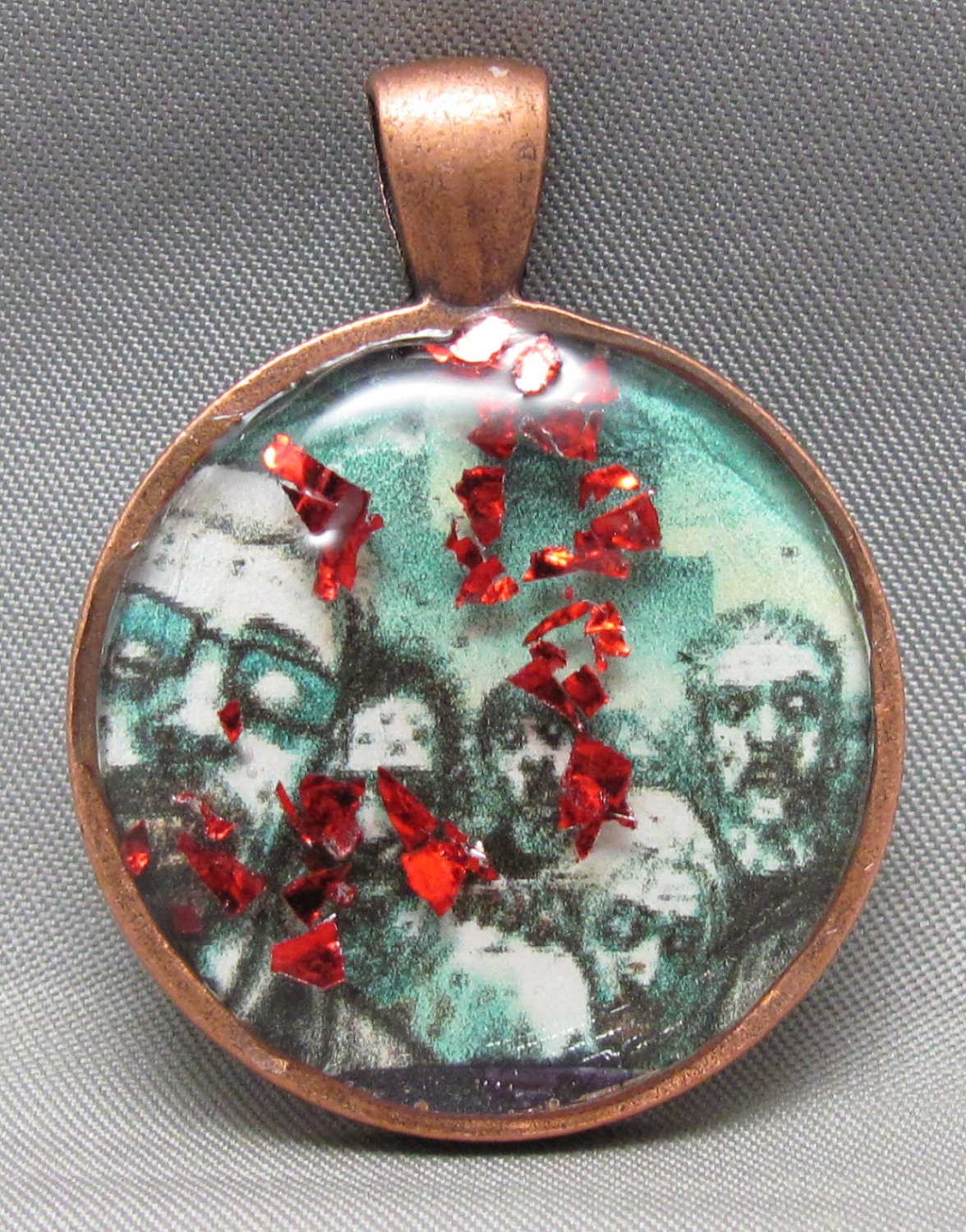 Zombie Apocalypse Copper Mixed Media Pendant
from steamshady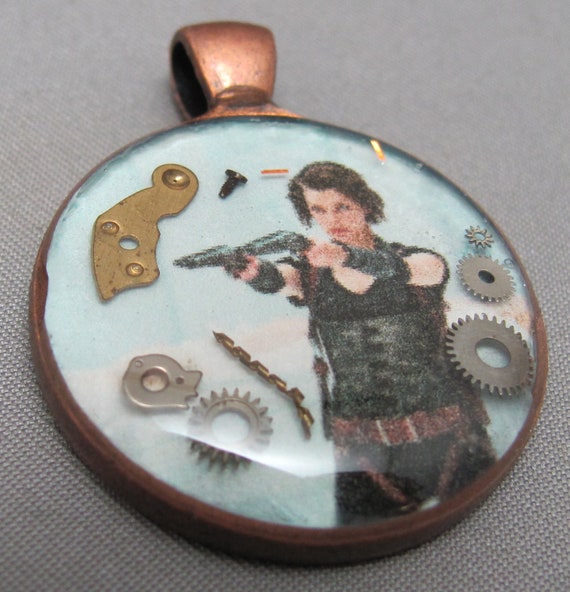 Steampunk Resident Evil Alice Umbrella Corporation Mixed Media Zombiepocolypse Copper & Resin Pendant
from steamshady

Zombie Squirrel Collectible Figurine Animal Original Horror Art
from TheMagicArtShop

Badge button I'm ready for the zombie apocalypse
from CatbirdCraft
And here's a treasury including the lovelies above, and some other member listings that fit the theme!