In honor of National LGBT History month, I've asked our crafty Queer Team members to show me their brightest & best, out & proud, LGBTQ stuff! I think that the upcoming holiday rush led most members to pass on the challenge this time around, but we've got some lovely pieces! Check these out:
All the colors of the rainbow shine on this little treasure...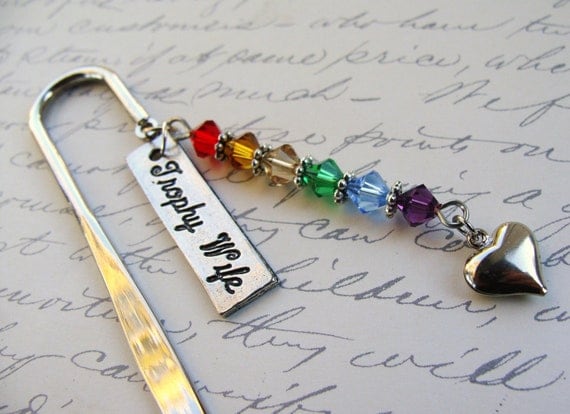 Rainbow Bookmark Gay Pride Lesbian Swarovski Crystal Trophy Wife
from vee41dmb
Red is for life...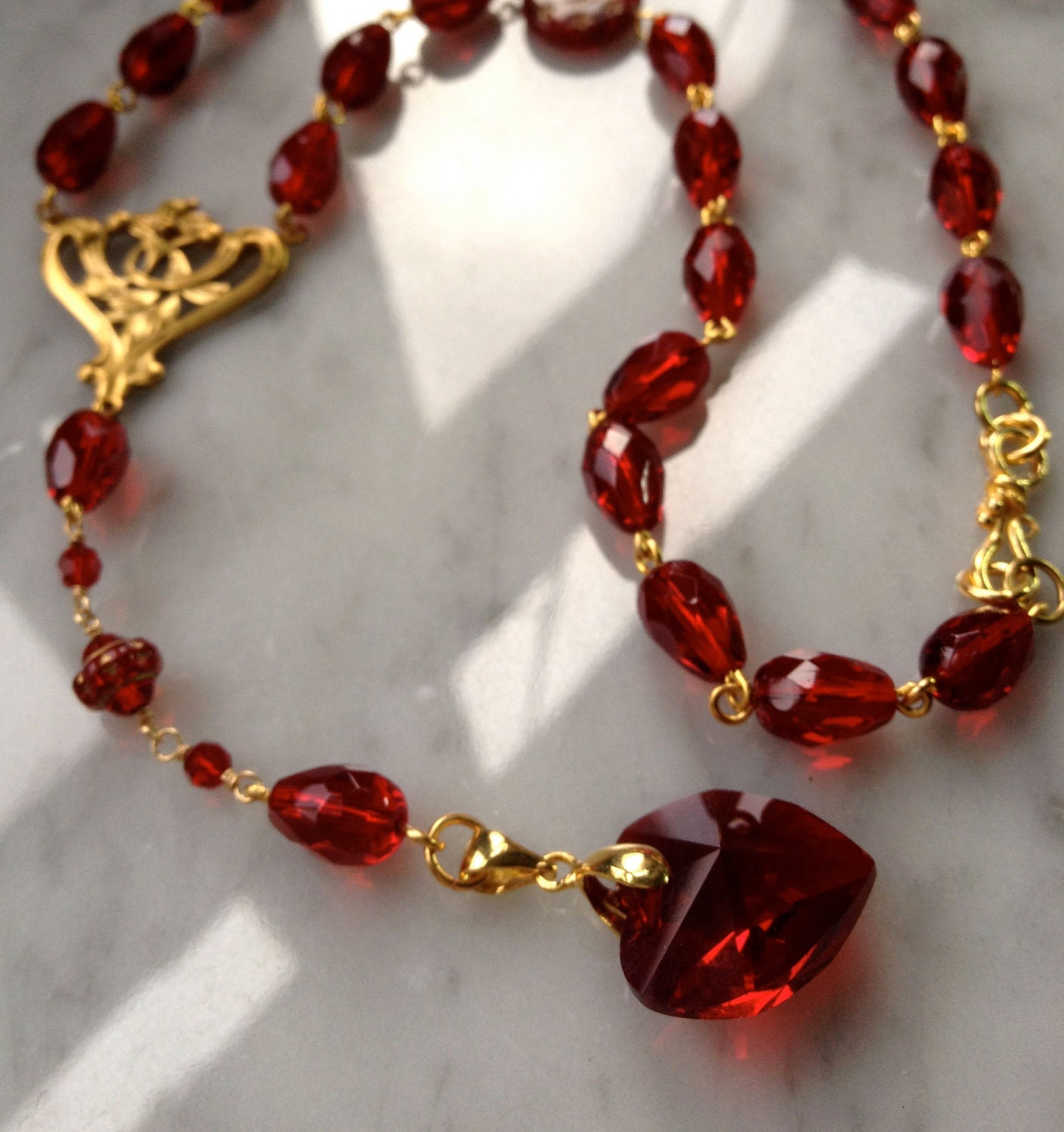 Blood Red Swarovski Crystal Heart Necklace
from Livingatnight
Orange for healing...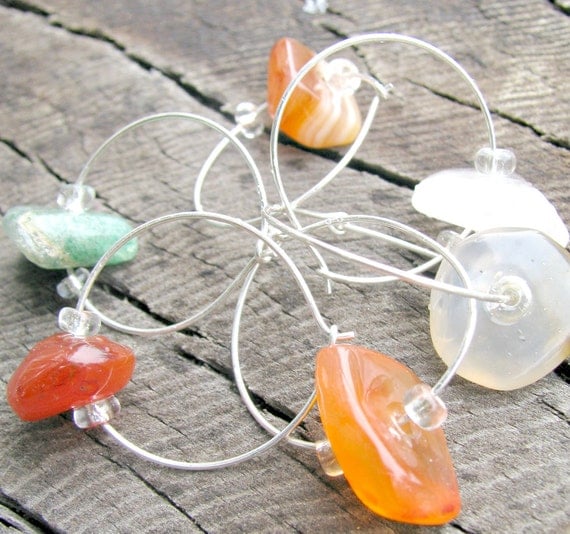 Singular Upcycled Gemstone Wine Charms. Green, Grey, White, Orange and Red. (set of 6)
from KarasLittleTreasures
Yellow, green, blue, and purple for sun, peace, art, and the spirit...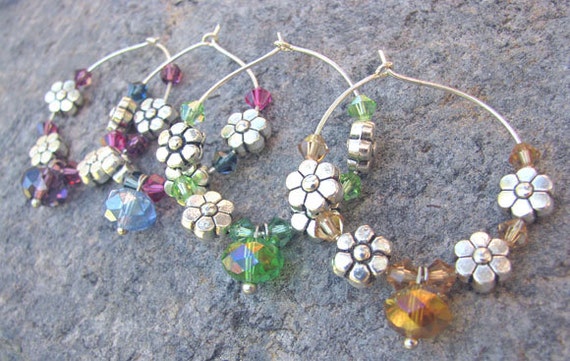 Flower Dangle Wine Charms with Swarovski Crystals. Green, Purple, Gold, Pink/Blue. (set of 4)
from KarasLittleTreasures
Wear this rainbow ring to let everyone know, whether queer or not, that you support LGBT rights!

Rainbow Twist Polymer Clay Ring
from FaerieGardenFancies